For February, another batch of titles have popped up on Kickstarter, so I've gathered up some of my favorites, including a brand new SNES game!
Combining the looks and structure inspired by Mega Man X - from the graphics, color pallette, platforming, bosses w/ upgrades - and a fighting system akin to Muramasa, with it's 2 styles of play and a combo system, and you end up with FictionSphere. Being that Mega Man X2 was one of my favorite games growing up, and Muramasa was one of my favorite Wii (and Vita) games in part because of it's 2 character story line and variable fighting system (the art is amazing and is really what does it, but the game is technically very good as well), this game is pushing all the right buttons for me to at least consider jumping on as a backer. I would say that the game does lack a little polish in the animations (it looks kind of like a second tier SNES game instead of a title from Capcom or Nintendo), and I have reservations on how well the dodge/combo system will work based on some of the collision detection shown, but there is just so much potential that I may find myself backing anyways.
There is some mild risk here; while the team has never officially published a game before, Team Einherjar has launched fan games like Mega Man ZX Genesis in the past, so there is a portfolio showing deliverables and this looks right up their alley. Also, @ $15, you don't quite know what you're going to get in terms of an experience, and it may be a bit of a wait with an estimated December 2018 release.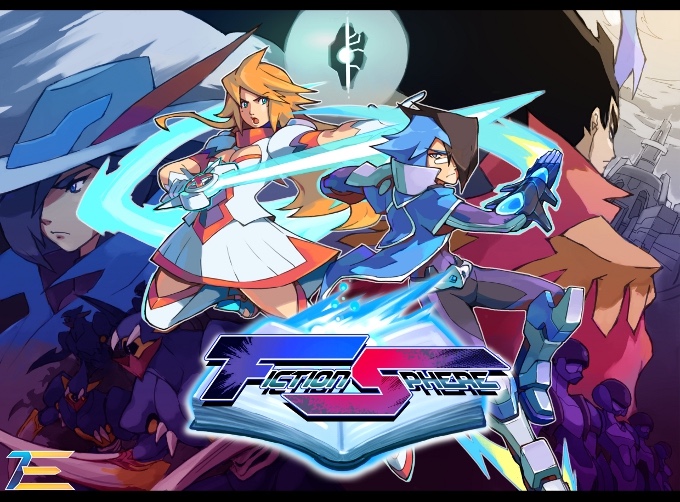 An arena combat game from a Swedish dev team that looks like it uses MOBA style controls and combines them with some aspects of multiplayer combat games like Smash Bros. There are a multitude of characters that you can customize with your choice of load outs to match your play style, and each arena is active, slowly shrinking and becoming more dangerous as time goes on. Neither of those genres are my cup of tea, but at a high level, the title looks solid and has the potential to be a lot of fun if they can properly balance the characters. If the game doesn't get too far into the weeds technically, I could see it being a fun local multiplayer party game, and with a very low barrier to entry @ $11, it's worth a look.
Risk is relatively low on this one; it's well on it's way to it's low goal, so funding will be met. Plus, the game is well along it's way towards being completed with a playable early access delivery date of April 2017.
It's NFL Blitz - I honestly don't care about anything else.
Blitz was one of the first PS1 games I bought with my own money (saved up birthday money and allowance), and no sports game has ever come close in terms of arcade fun in my book. MFL has billed itself as "....an NFL Blitz arcade-style football game, with nasty mutants, ferocious monsters, deadly chainsaws, and lots of gory player deaths, along with some edgy, satirical humor that parodies America's favorite sport." so, I have a hard time not pulling for it - especially since it has the online multiplayer for 2-4 players (which the PS1 never had) in addition to local. There will be differences in that you can't use real teams and there will be some weird abilities to manipulate the rules of football, but this thing looks like the Blitz successor this console generation has been waiting for.
Risk is very low here; KS funding has already hit goal, so it has the green light to push to completion. Game is playable and 75% complete, just needs polish and implement all functionality. Aside from total abandonment (rare) at worst this game is late, and even if everything went pear-shaped, it will probably find a publishing partner because of it's proven success/pre-sales on KS. Look forward to the alpha launch in April, and estimated full release in October 2017 @ $25.
I love weird genre mashups, and the hybridization of shmup and rhythm games is about as weird as it can get. Take your Ikaruga shmup where you switch between two modes (shoot/shield instead of white/black), and the rhythmic anticipation of DDR that will tell you what is going to happen next, and you have some kind of weird awesomeness that I definitely want to get my hands on.
Risk is low, with a super low goal to meet - this team has worked on arcade games before so they're not new. Game looks plenty polished and just needs additional content to be fleshed out. Plus @ $12 - like 2 coffees, there's not much skin in the game. It will give you something to look forward to over New Years (January estimated) 2018.
They also have a demo on their website if you want to give it a try first!
Its a brand freaking new SNES game you guys!
Not a lot for me to say beyond that.
"From members of the creative team who brought you games such as Samurai Showdown and King of Fighters, we are proud to announce the release of Unholy Night: The Darkness Hunter on the SNES platform."
KS is really just to meet a minimum printing requirement of 1500 cartridges; otherwise they say everything is done.
Risk seems pretty low. Look forward to your new cartridge shipping in April 2017 for $35 ($40 w/ custom controller $10 by itself)